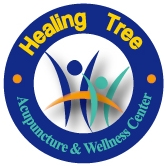 Schedule An Appointment With Us Today!
GIVE US A CALL AT 951-351-2377
MONDAY-FRIDAY 9AM-5PM
WEDNESDAY- CLOSED
SATURDAY- 9AM-2PM
SUNDAY- Closed
We are a small team, please be patient with us if we do not pick up. Please leave a voicemail with your name and phone number.
Please be aware that lunch is from 12:30pm – 1:30pm. Leave your name and number for us to reach back to you. Thank you.
Insurances we take:
*Call us to see if your insurance is acceptable (951)-351-2377
AETNA
ANTHEM
BLUE SHIELD
BRAND NEW DAY
CIGNA
HEALTH NET
IEHP
KAISER
MEDRISK SPNET
ONE CALL
RMC
SCAN
UHC
WORK COMP
APPOINTMENT REQUEST FORM