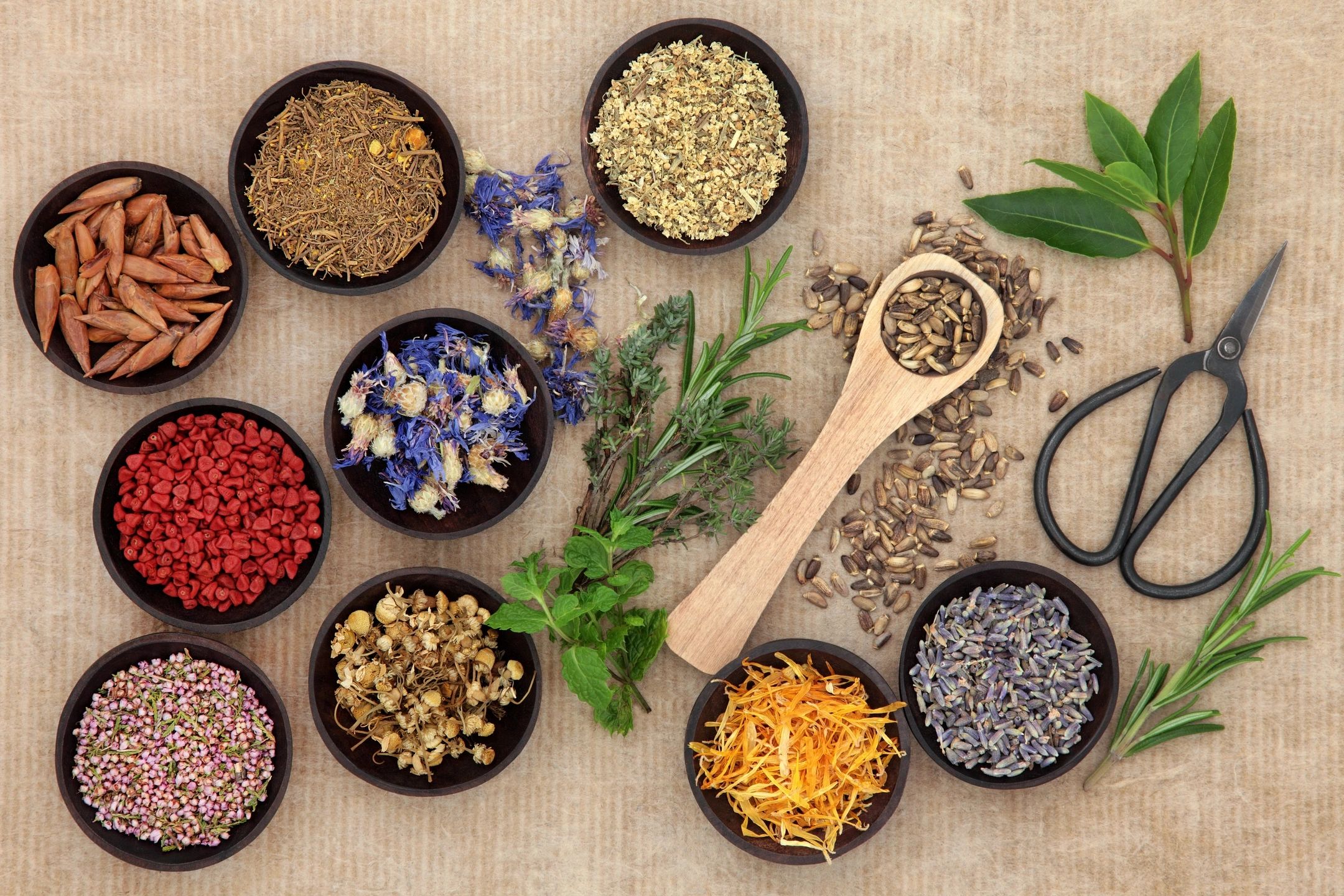 What Is Herbal Medicine and Nutritional Supplement?
Healing & Recovery
Herbals and botanicals have been used medicinally for thousands of years. Once thought of as 'traditionals medicine' used by native or ancient cultures, herbal medicine has emerged as a popular complementary and alternative medicine (CAM), or supplement to modern medicine.
Dietary supplements include vitamins, minerals, herbs, amino acids, enzymes, and other substances that may be 'supplemented', or added to the diet, in order to complete dietary needs or to make up for a nutrition deficiency. These substances are not intended to replace a healthy diet. Dietary supplements may be found in many forms including pills, capsules, powders, drinks, or energy bars. For more information on other forms of dietary supplements.
Many consider herbs and botanicals to be natural and therefore healthier and more gentle than conventional drugs, even though 30% of all prescription drugs are of herbal origin. Many use herbs and botanicals for a variety of medical conditions, as well as for overall health and well-being. For othera, herbal use is grounded in traditions passed down from generation to generation or recommended by folk healers.
It's a sad fact that today's food has less nutrition than the same food of an earlier time and also imbalanced nutrition and diet because of Toxified environment, over stress, chronic illness, contagious disease like an exposed COVID-19, injuries.
Many of the negative impacts the 'Standard American Diet' had on overall health, believed that processed foods depleted our food sources of the rich nutrition once found in them. Good health comes from good nutrition, and the best nutrition comes from whole foods.
It's important to ask your doctor about taking a supplement if you are pregnant or nursing, about to have surgery, or you have a health condition.
Supplements are available for sale over the counter at your local pharmacy or online without a prescription. Still, you should always checks with your professional Nutritionist or certified herbalist before taking any product, because some supplements can cause side effects, or interact with other prescribed or over the counter medicines or supplements. If you have a high blood pressure, heart disease, or diabetes. Also, don't give a supplement to a child without checking with their health care provider.
Healing Tree Wellness Center, Dr. Katherine Cheon is certified herbalist, specialized T.C.M and Nutrition.
We only use Standard Process qualified Herbs and Supplements…
HEALTHY SOIL. HEALTHY PLANTS. HEALTHY LIVES.
By emphasizing the importance of concentrated whole food-based ingredient sources and herbs in the product line by ensuring the highest quality in every stage of development, from environmentally safe farming through manufacturing products.
What Are The Benefits Of Nutritional Therapy?
Reduce the risk of some diseases, including heart diseases, diabetes, stroke, some cancers, and osteoporosis
Reduce high blood pressure
Lower high cholesterol
Improve your well-being
Improve your ability to fight off illness
Improve your ability to recover from illness or injury
Increase your energy level
Weight Control
Purification
Detoxification