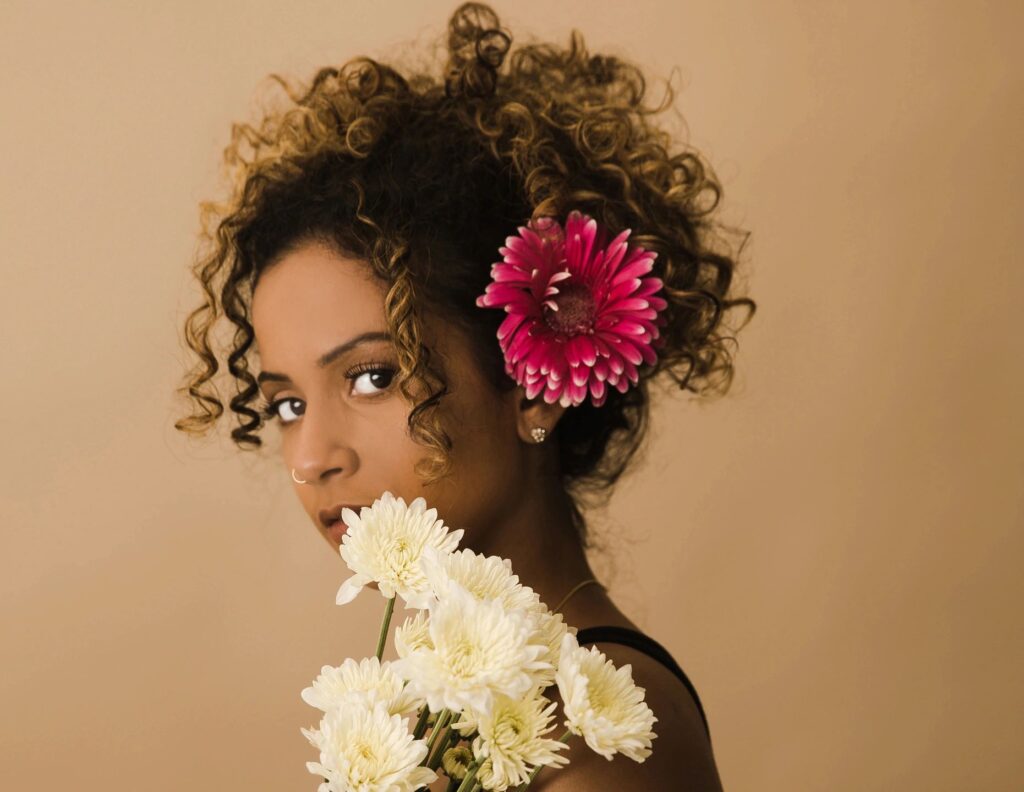 Stress & Headaches
"Going to Healing Tree Wellness Center was my first experience with acupuncture. I am so grateful that I Tried Dr. Katherine! Initially, I came in out of curiosity with low energy and stress management concerns. After the first treatments I felt more clarity energized & balanced. I wondered if it could've been a placebo effect. The next week I experienced extreme back pain that flares up periodically from a past injury.
I decided to give Dr. Katherine a try. With the first session my pain was about 90% gone! Since then, she has also treated me for long lasting headaches. She will definitely be my provider of any future health concerns that can be treated naturally.
I am convinced that acupuncture works and that Dr. Katherine is extremely knowledgeable in her fields of overall health care. Her staff and office are very pleasant as well". – Michelle Tarver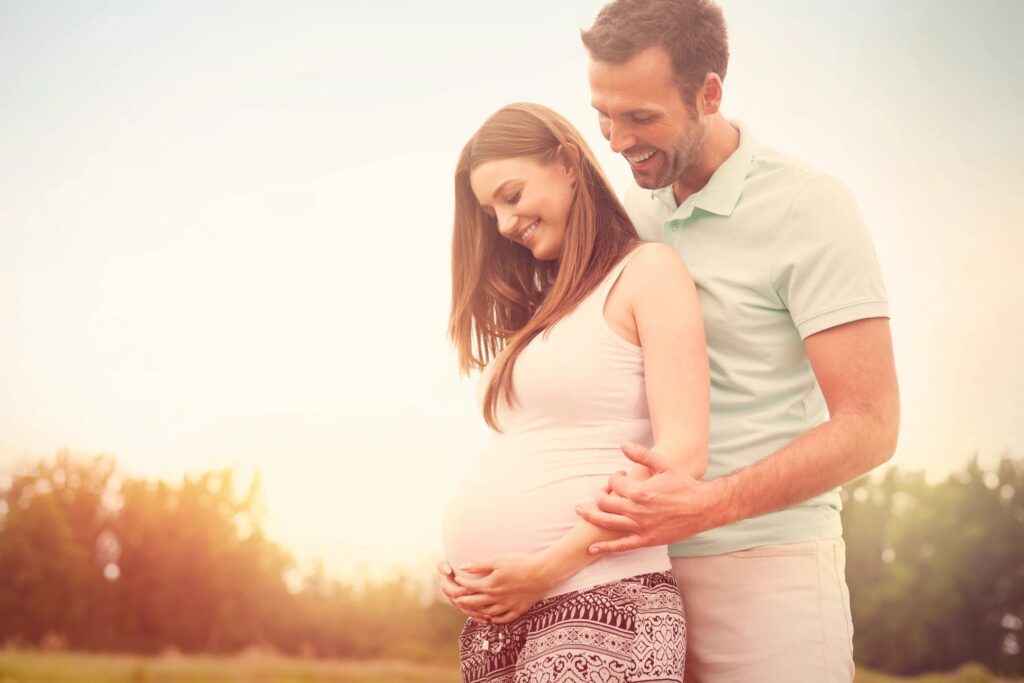 Infertility
"Dr. Katherine and her team are amazing!!!!! I started acupuncture treatments at Healing Tree in August 2020 and am now in my third trimester of pregnancy.
I was told that I had a blocked Fallopian tube and low AMH levels which would make it very difficult to conceive naturally and multiples fertility doctors advised that IVF would be our best option for starting a family.
After almost 10 years of struggling with infertility, my husband and I decided to pursue IVF. We choose to start acupuncture prior to the IVF because our fertility doctor said it could help our chances of success and our research seemed to support the improved outcomes with concurrent treatment.
Dr. Katherine did a full assessment and immediately pointed out areas of concern which she believed were affecting my overall health and prevented me from conceiving. She made it clear that she would have to treat other health issues before beginning fertility treatment.
I followed her recommended regimen starting with a 21 day detox, dietary changes, twice weekly acupuncture appointments, natural herbs, prescription supplements, massages, and infrared sauna therapy. After about 4 months of following her recommendations, I lost over 30 pounds and had regular periods for the first time in my life!!!!
By November 2020, my overall health had greatly improved and I was ready to begin IVF. At that time Dr. Katherine altered my acupuncture treatments and gave me customized prescription herbs to specifically focus on fertility.
In January 2021, I was scheduled to begin my first cycle of IVF and was shocked to learn that I was already PREGNANT (naturally)!!!! My husband and I are expecting our little miracle in the next couple of months and will be eternally grateful for the care and service provided by Dr. Katherine and her team. We sincerely believe we would not have conceived without their help!
THANK YOU HEALING TREE FOR MAKING OUR DREAM A REALITY!!!!!!" – Lizeth O.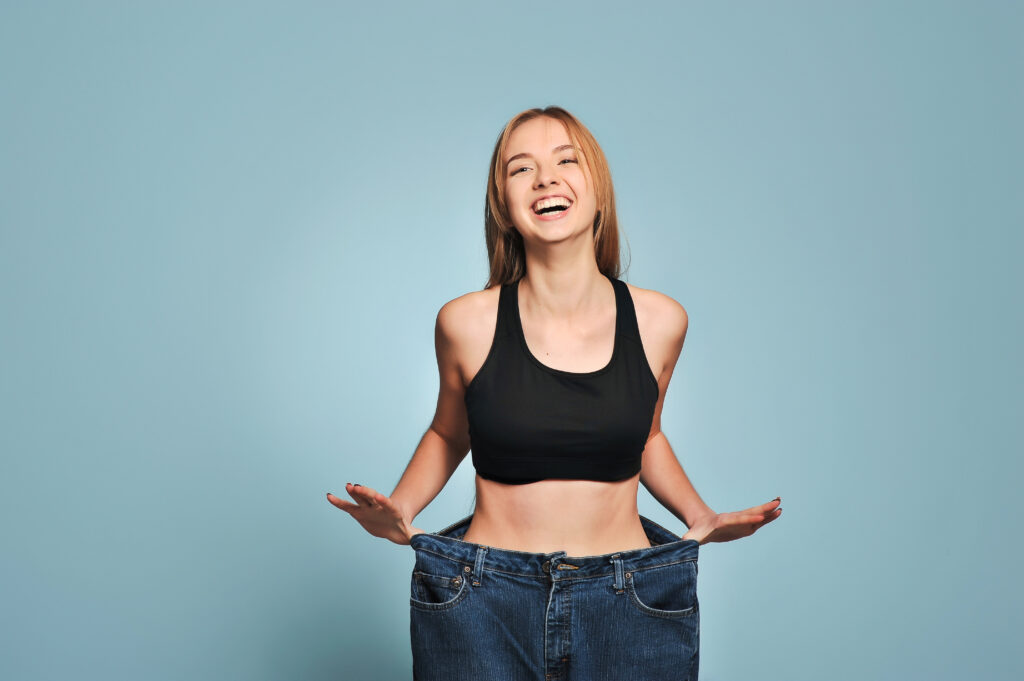 Weight Loss
"My name is Coreen I just started 1 month with Dr. Katherine Cheon. I had never had acupuncture so I was afraid it would hurt. But it did not and I was amazed with the results. I began with the weight program. I already lost 18 lbs. I was so happy, I am now doing a tummy tuck and face lift programs. I feel do much better than I have in years. I am so happy with everything that the doctor has done. I will now be a life time member." – Coreen
" My husband and I have been coming here for 5 months and we are seeing so many changes in our health and body. My husband is more energetic, lively, and healthy. Dr. Katherine has helped with the pain in his body with acupuncture, cupping, ultra sound and light treatment. He's able to sleep through the night, get up work in the yard and still have time to enjoy his grandkids. Dr. Katherine has helped me lose 30 pounds, educate on nutrition. I have tried every diet and nothing worked, my blood pressure is down and I am feeling so much better. I have had pain in my shoulder for almost a year and with acupuncture,cupping, ultra sound the pain is going away Dr Katherine's knowledge of the body for healing is amazing. I recommend Dr. Katherine she is phenomenal in every aspect of health and wellness. Thank you so much Dr. Katherine for everything you do!!!!!!!" – Patti S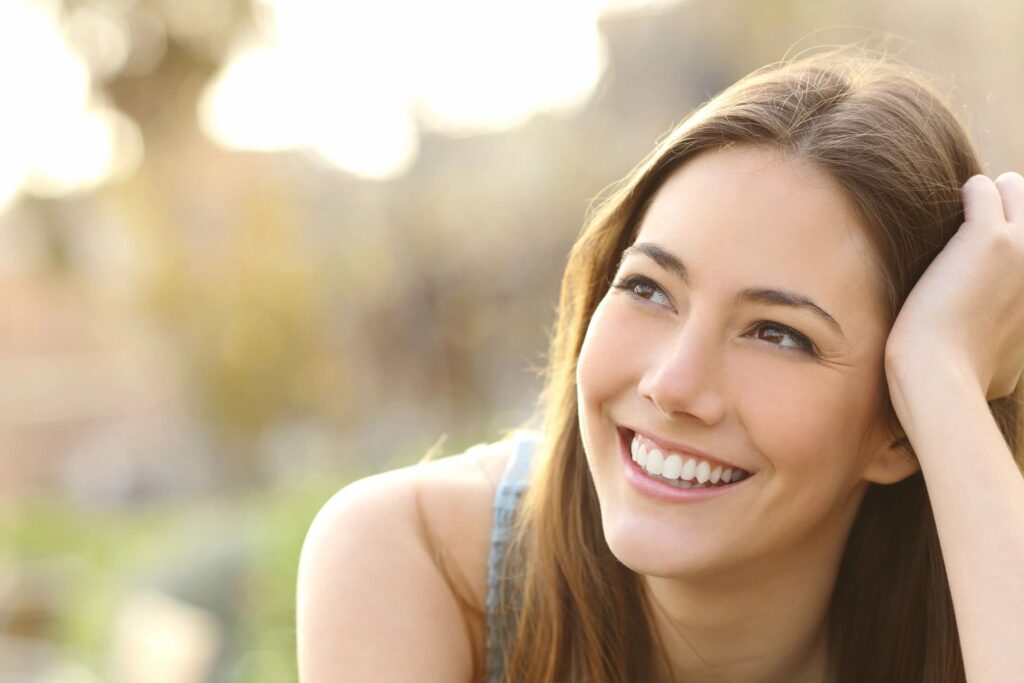 Health & Wellness
"Healing Tree Acupuncture embodies it's name. When I first went there, I was completely broken. My body was falling apart. My Bp was 210/100, I was in severe pain especially back pain, I couldnt walk for days and my anxiety shot through the roof. From the receptionists to the room ambience to the provider (whom i now refer her as the healer) it was remarkable experience. Maria realized I was nervous when I got there late and she quickly calmed me down with her kind words " dont you worry, you'll be cared for, relax and have a seat we will make sure you're good taken care of.
Seating in the lobby I started feeling that sense of peace and healing through the beautiful mural and gentle fountain water dripping next to me. Hence, the magazines and bible they had there just solidified the service I'll receive.
The service is more of a healing experience than a treatment. Dr. Katherine has private consultation with you and obtains your full medical history especially if you've had any surgeries then she miraculously comes up with the right treatment to help heal you .
I kid you not, that same day she did acupuncture on all the aliling parts in my body and I felt better right away. I left there with a BP of 120/70 and specialized herbal treatments that has significantly restored, healed and made me whole again.
Since then, I've been going there every week for maintenance and now I feel, look and act differently. Dr Katherine couldn't even recognize me because I look healthy, skin is smooth, and walking well. She's truly God sent. Definitely recommend her if you need real holistic treatment and care." – Jayne M.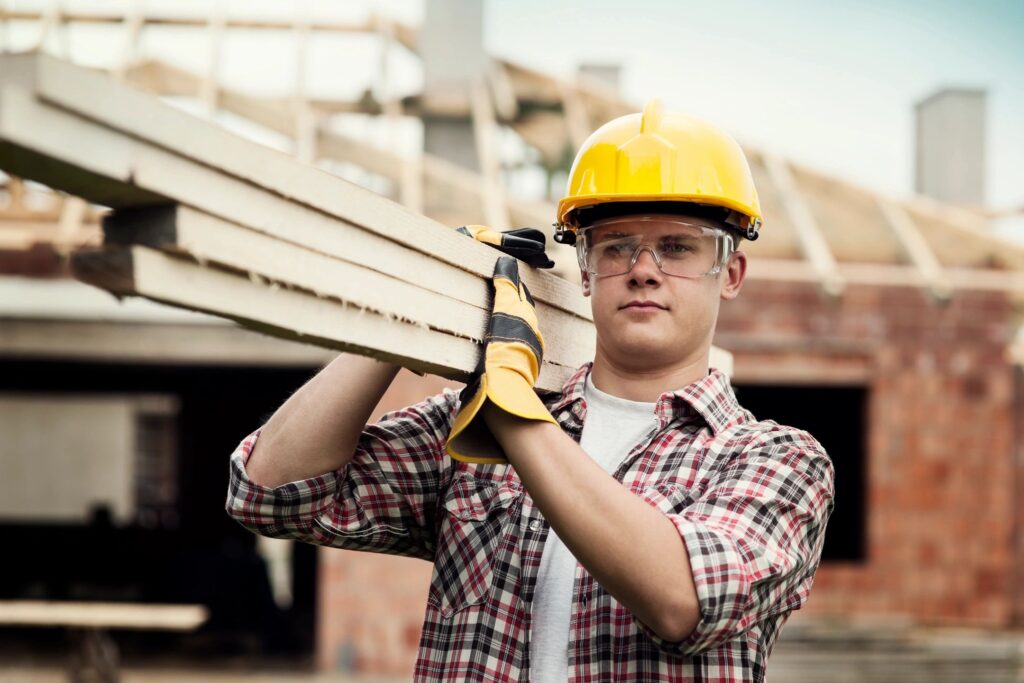 Industrial Injury
"I have been fortunate to meet and visit Dr. Cheon because of an industrial injury I sustained at work. My insurance granted/approved 24 visits. During these visits, Dr. Cheon and her staff have been nothing but professional, caring and blessing from God. Because of their vast experience, ability to understand my situation and techniques that were implemented, my body and physical health is improving.
I have learned that I also have to do my part and ensure that I am taking care of myself physically, mentally, and spiritually. Acupuncture treatments are amazing, but it is not the ultimate cure. Like anything else related to physical therapy and the long journey to recovery, it takes more than one visit or one treatment to recovery from years of wear and tear.
Dr. Cheon understands this and she is methodical, patient (one who thinks outside of the box) and is extremely intelligent. After my 24th visit is completed, I not only intend to continue seeing/visiting the "Healing Tree Acupuncture" but I will certainly share my experiences with Co-workers, Staff, and medical doctors refer anyone who is dealing with chronic pain or simply want to improve their general physical health". – Mark Guerrero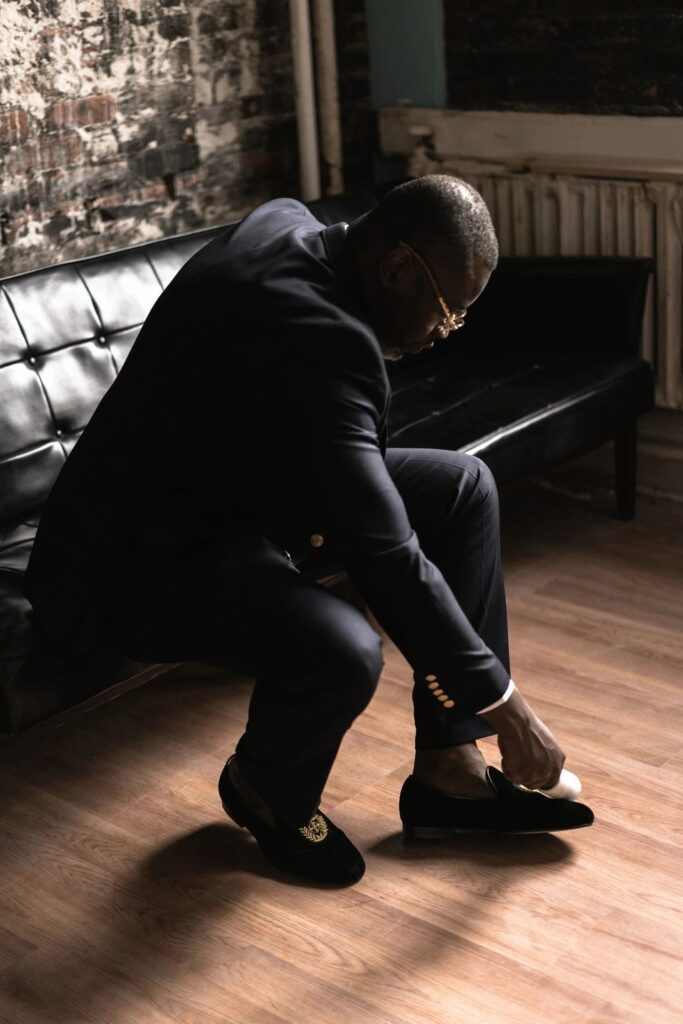 Chronic Migraines
"I sought out the treatment of Dr. Cheon for my chronic migraines, which I had gotten a couple of months ago due to stress. I was afraid and skeptical of acupuncture, as I didn't quite know if it hurt or was effective. I also wasn't familiar with the concept of oriential herbal medicine.
Overall, I was proven wrong; the acupuncture was painless and helped with my headache. Although acupuncture isn't usually felt, I still get a bit anxious when I get the treatment; however, I always enter a zen state of mind a bit after the needles are inserted.
What really helped with my migraines is the herbal medication. Two weeks after the herbal medicine was prescribed to me, my migraines had gone down rapidly, in frequency. I definitely recommend going to the Healing Tree; I found it most effective" – Ahmad I.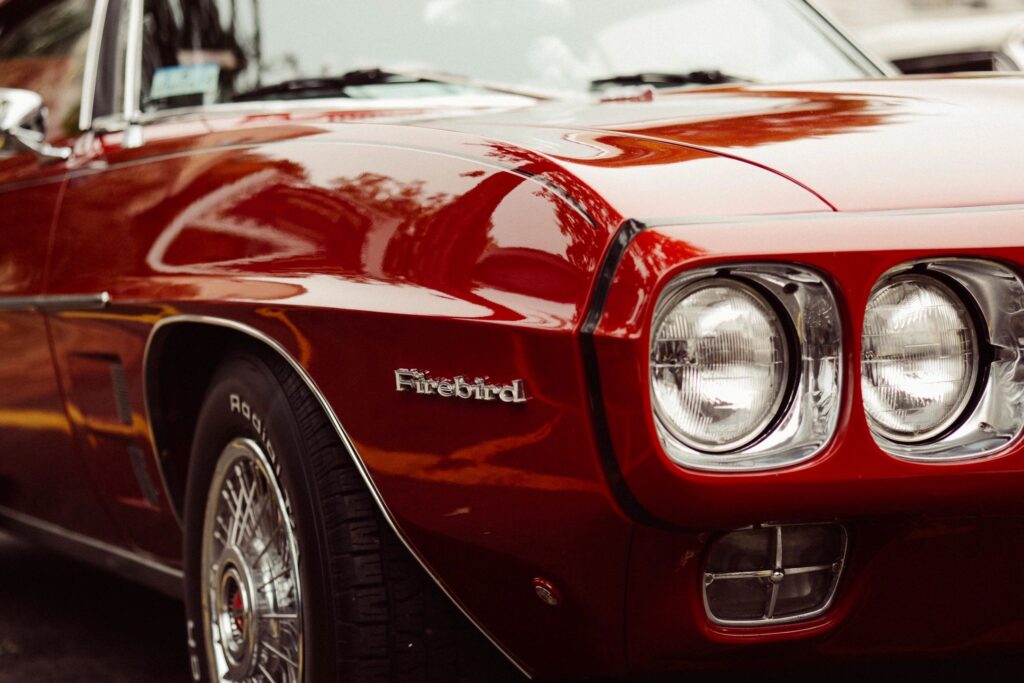 Automobile
"I was in a car accident, I attended a chiropractor, my pain was unbearable and I couldn't walk I came to Dr. Katherine Cheon and it's a miracle I'm very happy because after eight sessions i'm almost completley pain- free I'm getting back to my normal activities thank you Dr. Cheon. Thank you Maria, good attention of secretary she is sympathetic thank you thank you thank you"- Maria Yolanda R.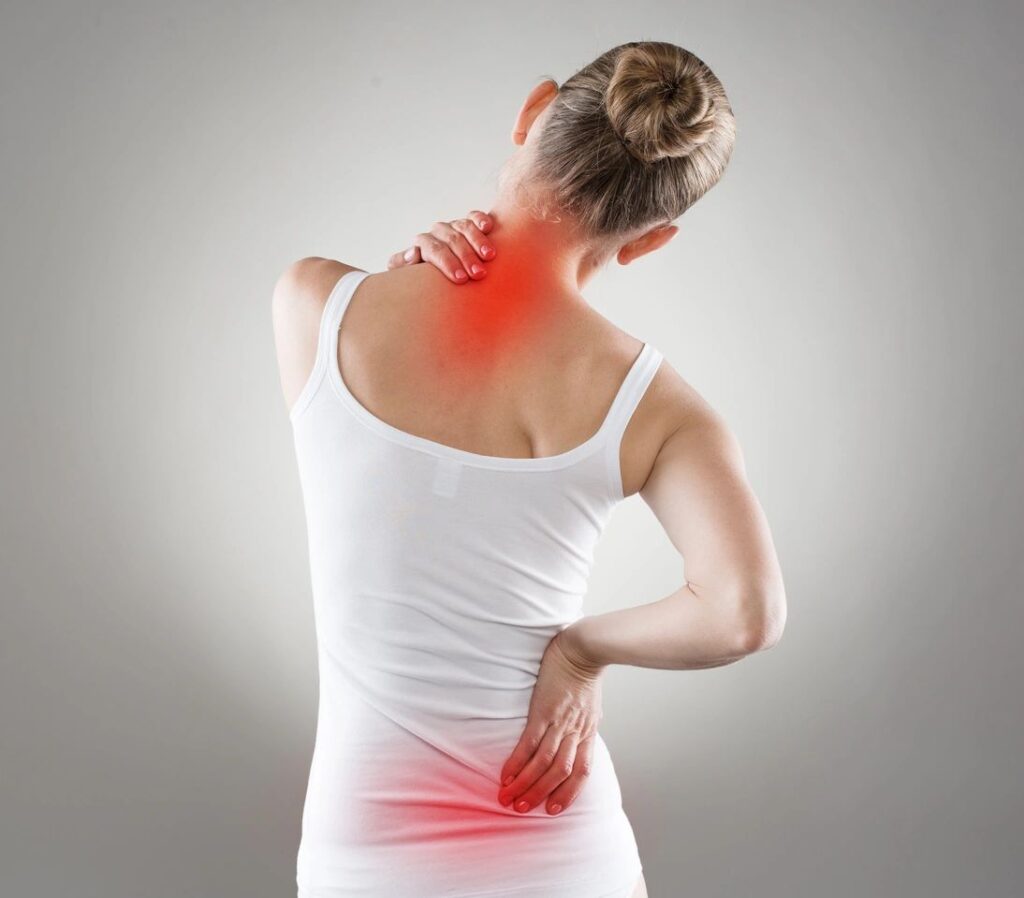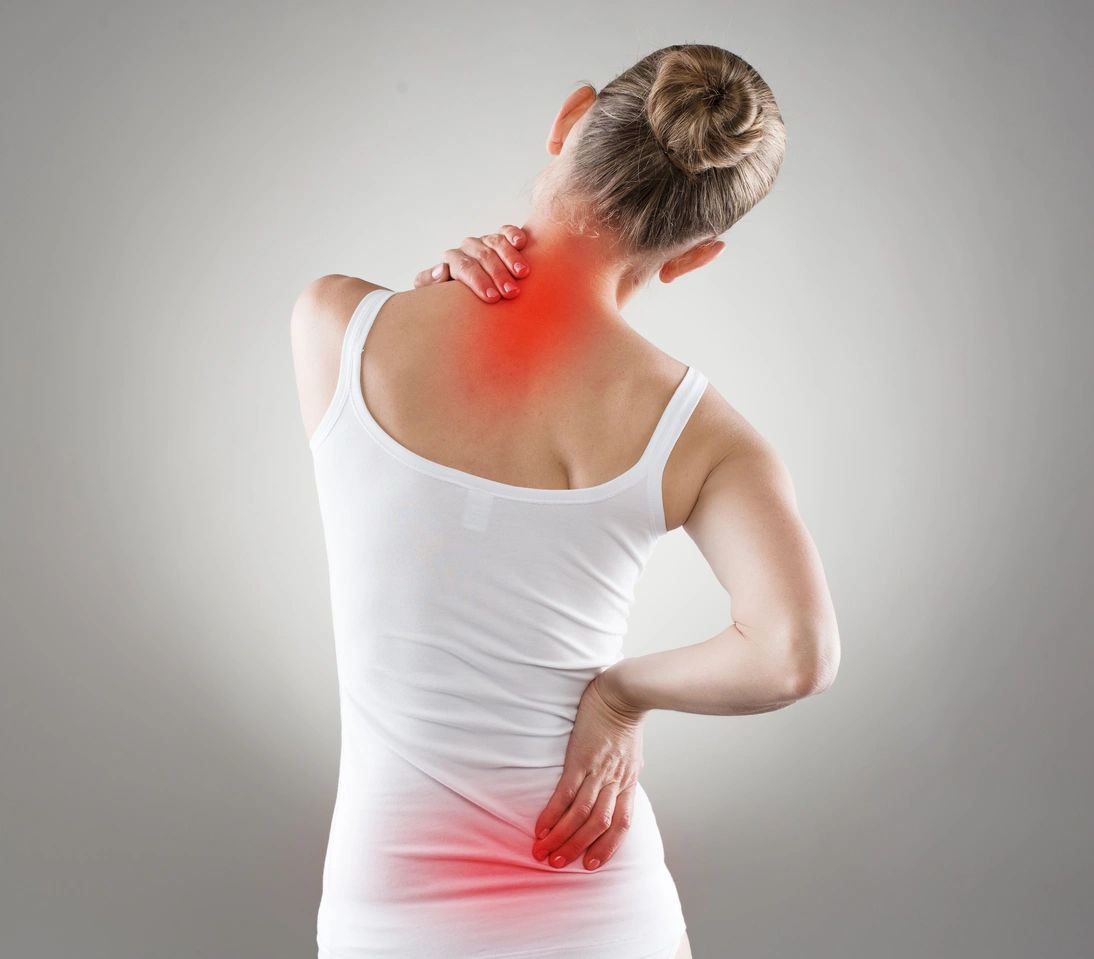 Stress / Body Aches
Me and my husband have been coming to see Dr Katherine for about a month. The work Dr. Katherine has done for my anxiety is amazing. She also treats my husband with acupuncture and cupping for his back pain and says his back hasn't felt this good in years. The whole staff is awesome, friendly and welcoming. I would highly recommend Healing Tree for anyone with anxiety, stress or dealing with any kinds of body aches. Thank you Dr. Katherine"- Jenny A.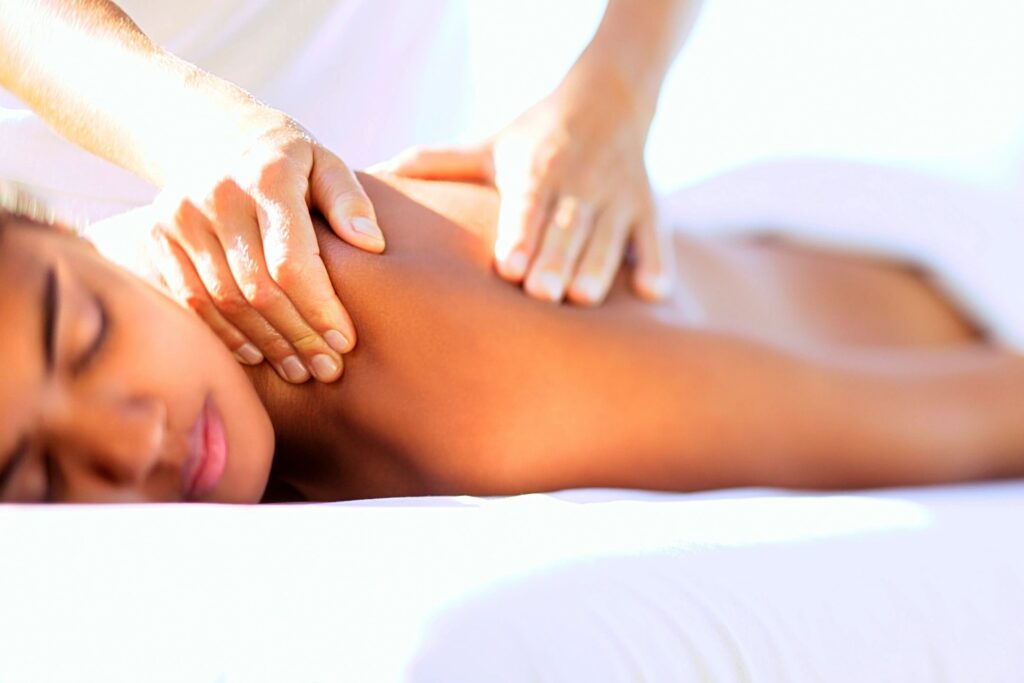 Drainage
"I went in for the first time for a lymphatic drainage massage for after surgery care. It went really well. Her touch was light and careful which was perfect since I was still in a lot of pain. ( 6 days after surgery). Great service, reasonable prices. I will definitely return."- Yvette M.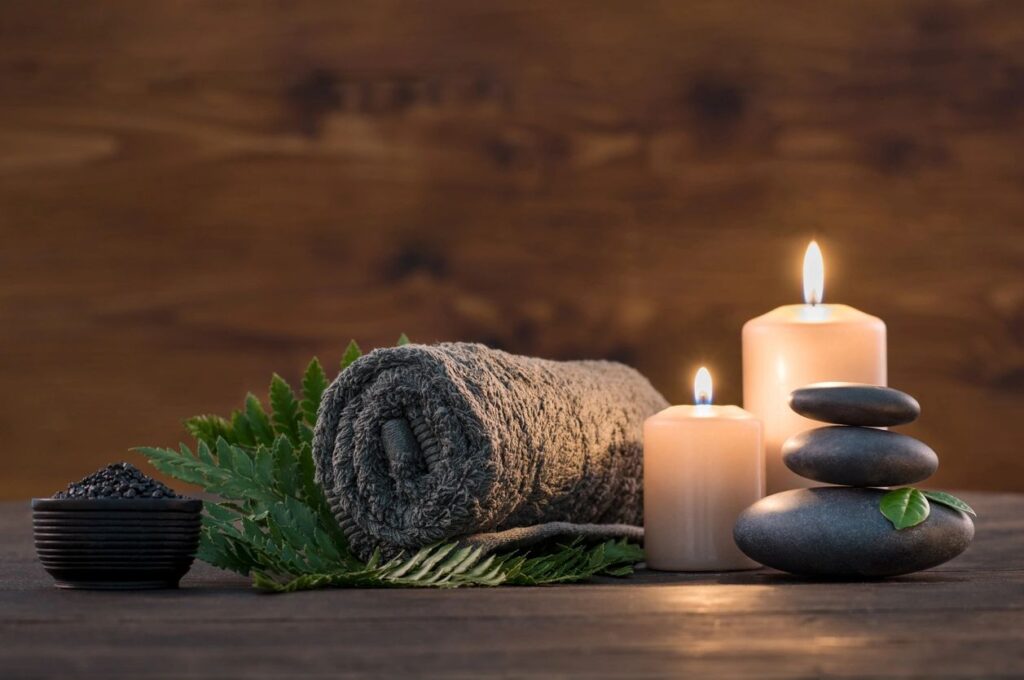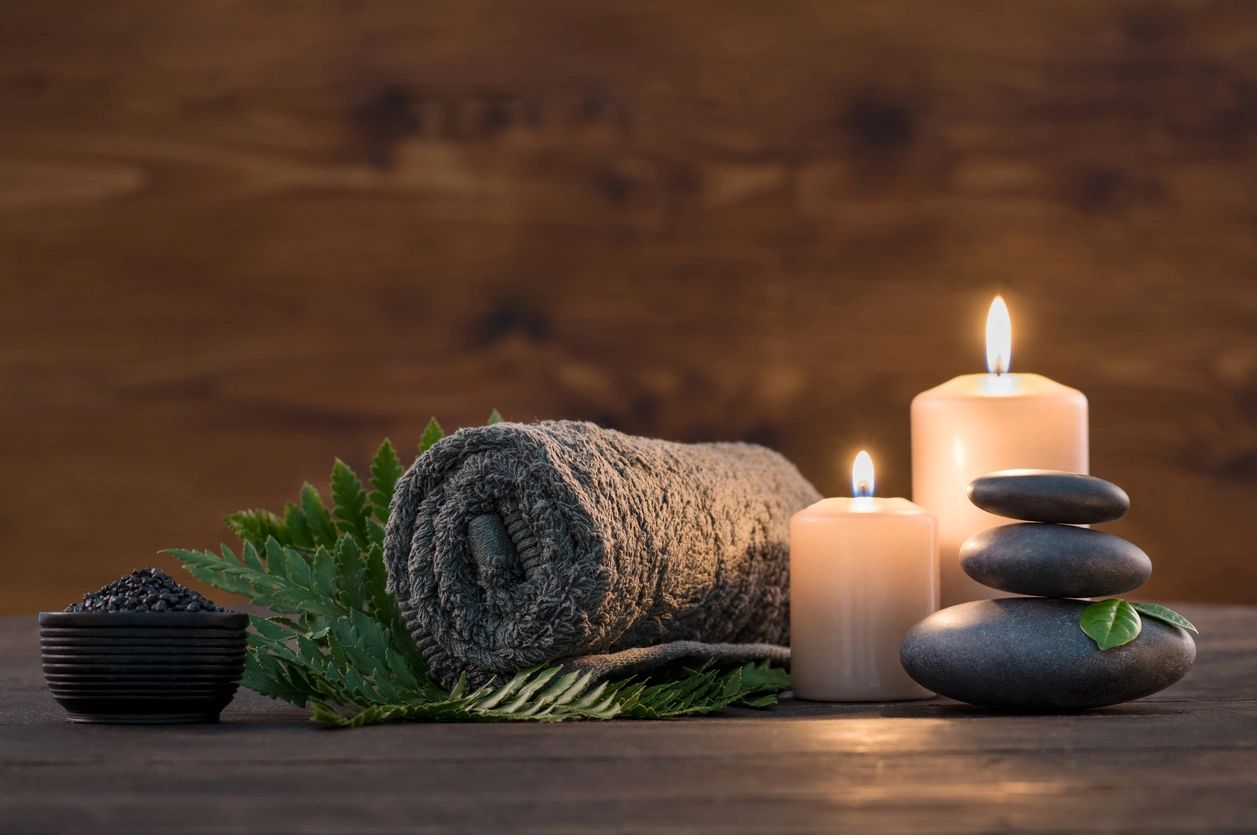 Infrared Therapy / Sauna Detox
"Absolutely love Healing Tree, very zen and full of holistic healing. The infra-red ray gold therapy is one of my favorites as well as detox sauna. I enjoy the warmth and intention to release toxins from the body. Thank you Healing Tree and Dr. Katherine for having a beautiful space!"- Jessika Byrd.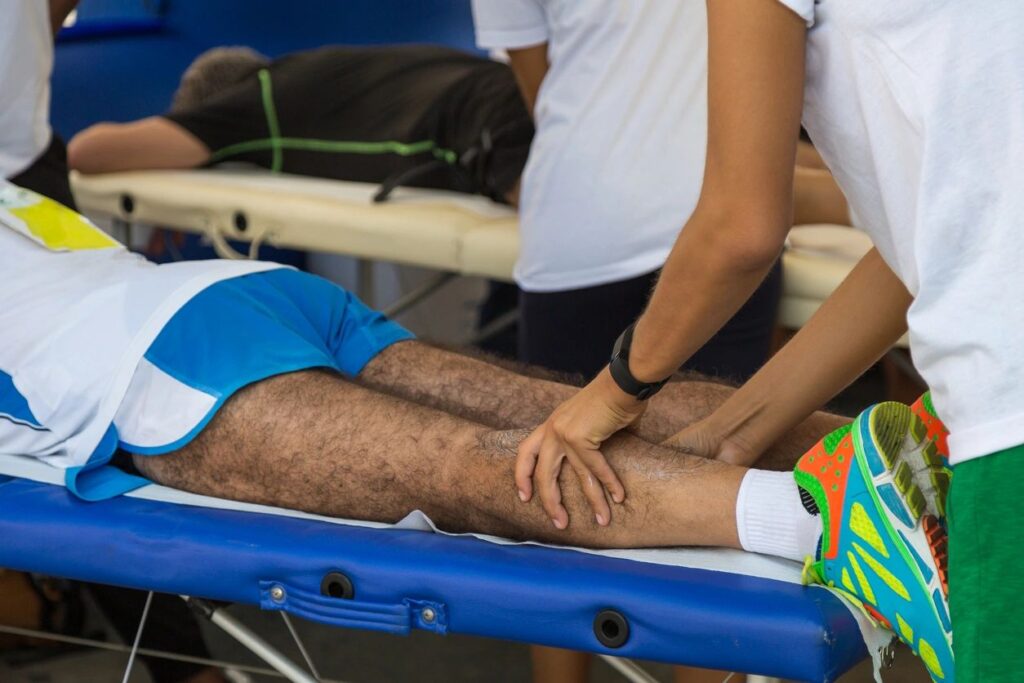 Sciatica Pain
"In July,2020, I went to Healing Tree to help me with sciatica pain,but I got more! While there, I decided to take advantage of the varied treatments that are offered.
DR. KATHERINE CHEON has been helpful in addressing my concerns and what I am trying to accomplish. I always ask questions and she always takes the time to answer them!

So far I have done the following:
Acupuncture: reduces sciatica pain, reduces anxiety, helps with tinnitus. Very relaxing!
Heated Ultrasound on my back,hip: increases circulation. I had many knots and bumps. This is painful BUT it is worth it!! I had 10 treatments on my entire back until there was no more pain! Presently,working on hip.

Deep Tissue Massage: MS. PAULINA is the Massage Therapist at Healing Tree. She is patient, kind and Very good at what she does!This treatment was done after each ultrasound session on my legs only.This is also painful, But worth it!! I did have bruising but I expected that, so it didn't concern me.When the massage is no longer painful it is Very relaxing!
(The Ultrasound and Massages help with lymphatic drainage!)
Cupping: I've done 2 sessions on my shoulders.This also helps with circulation.
I do buy the supplements and I did do 1 detox program(which helped me lose the 25 lbs.)
For me , all of this has been worth it. I feel more healthy and more focused on what's good for me and what is not. Some changes are subtle and some are obvious!! I have been happy with the results!!" – Nanette C.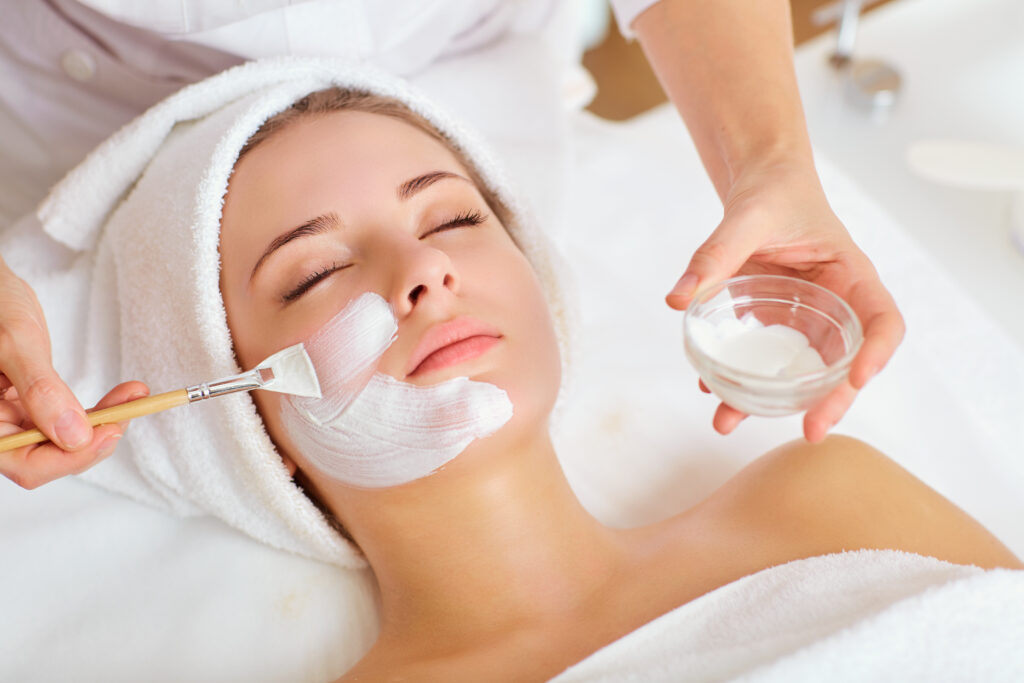 Facial Treatment
Dr. Katherine Cheon LA.c/Ph.D. Is educated, Professional, experienced and specialized in her field. I have been a patient for six months, treated for both pain management and facial treatments. She is steadfast about her concern for her patients well being. She is unwavering in her discipline of providing her patients individualized treatments that are specific to each patient. I have followed her recommended treatment plan which has resulted in a very postitive experience and outcome. I highly recommend Dr. Katherine Cheon LA,c/Ph.D. –Kathy C.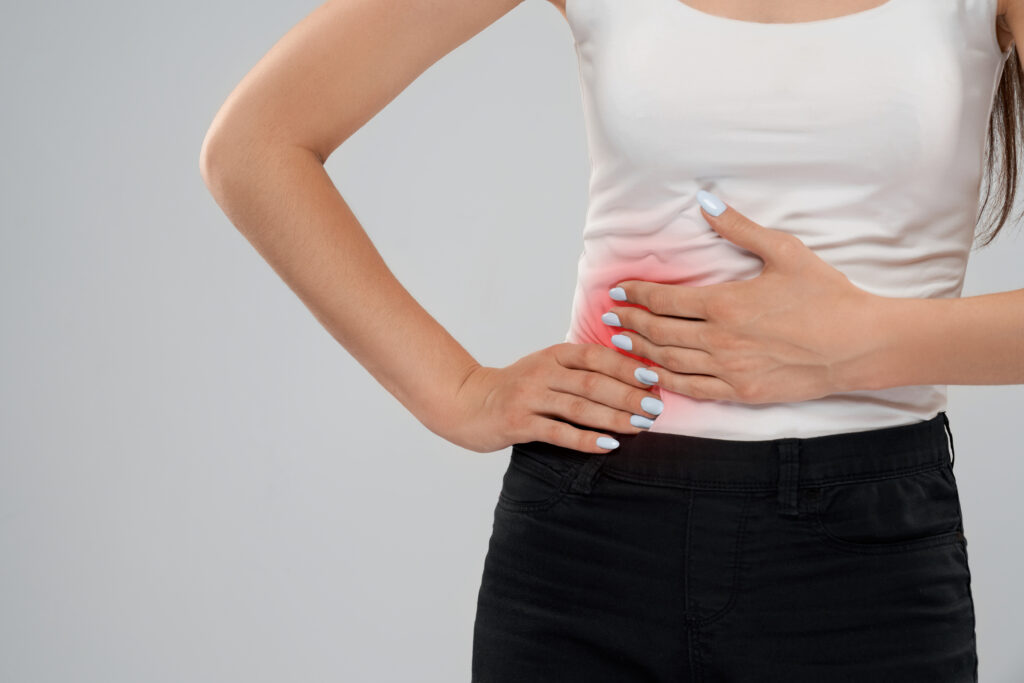 P.C.O.S
I have been treating with Dr. Katherine for a few weeks now . It is my first experience with acupuncture and I absolutley love it!!! I initially came in to get acupuncture for circulation and along the way Dr. Katherine has helped me pay more attention to my body and understand other things that are going on. I have P.C.O.S as well and a lot of scar tissue in my stomach from past lipo suction surgery. Dr Katherine has been great with treatments, natural herbs and everything she's doing to help me get better!!! She pays too much attention and takes her time with me everytime! Natural medicine is truly helpful! I feel great and already see improvement in my body!!!! I eventually want to get pregnant so I will be starting my fertility treatment with her as well !!!! her staff is the BEST and her ginger tea is AMAZING!!!!-Yumaira M. ( She had a beautiful baby! – Dr. katherine)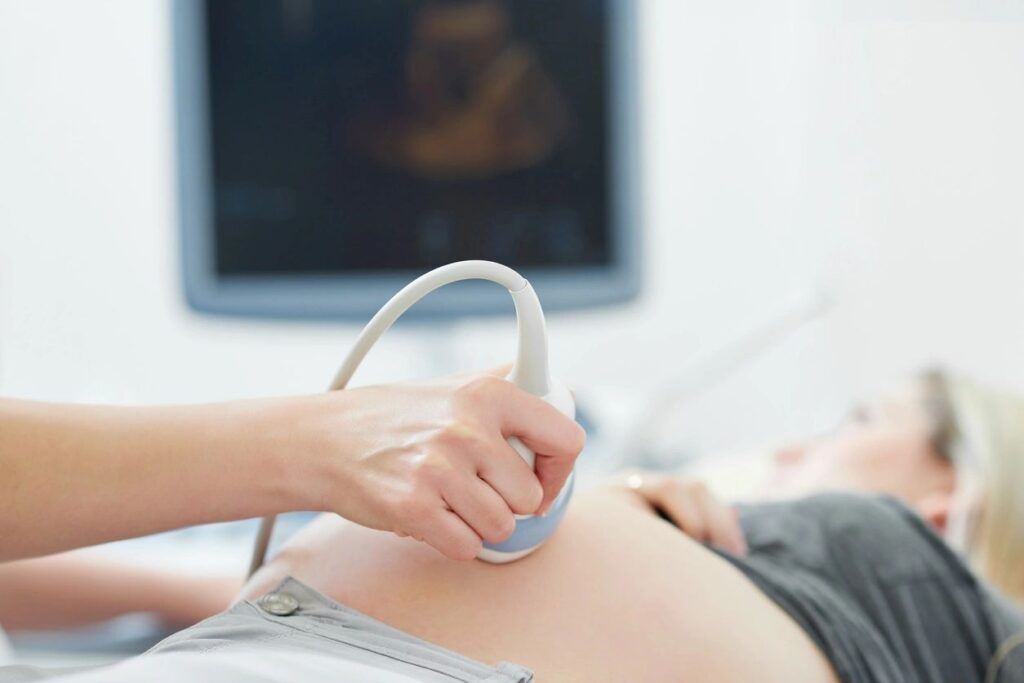 Fertility
A little back story: My husband and I have been struggling to conceive for over 2 years now and recently we were told that IVF might be our only chance to ever have a biological child. I started doing research and came across many success stories about fertility acupuncture and how it can help couples in situations like ours. I called several acupuncture clinics in Riverside, but I knew Dr. Katherine was the place for us as Dr. Katherine specializes in fertility. Our initial appointment was a couple hours long she got to know both of us and explained how she can learn a lot about our health just by examining the tongue. It sounded very odd to us, but then she started naming common symptoms my hubby and I experienced and it made so much sense. He and I both thought we could be treated only with weekly acupuncture, but Dr. Katherine also started us on a 21 day nutritional cleanse and also customized fertility herbs. Hopefully this will lead us to parenthood!!! Btw, her ginger tea is amazingg!!! All organic ingredients and it has helped me tremendously in warming my hands and feet–very important for good circulation!!! Highly recommend Dr. Katherine! – Maria R.
As soon as you walk into this beautiful office, you feel relaxed and like you are in a spa. Katherine treats all conditions but happens to specialize in fertility. She has published books on this subject and has room especially for women who come in for fertility treatment. Getting acupuncture helped me prepare for pregnancy and I am now 5 months pregnant!!! – Kay B.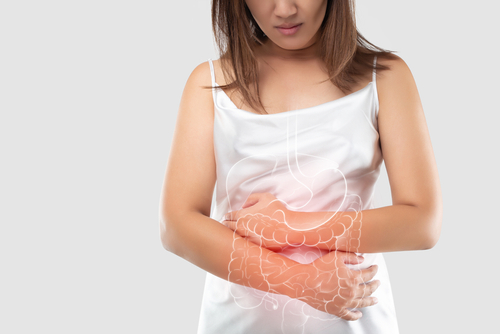 I.B.S
Visiting the Healing Tree was my first experience with acupuncture. I have been suffering with Intestinal discomfort for 8 months. Western and naturopathic medicine was unable to help. I tried acupuncture as a last resort, within 1 day I kid you not, my diarrhea was gone. I slept better that very first night and my anxiety has been calmed. I believe that Dr. Katherine not only is incredibly knowledgeable, but has a God given gift when it comes to healing! The staff is exceptional, greeting you by name and a smile. The office is clean and relaxing as well. With gradtitude, I write this review.- Kathleen F.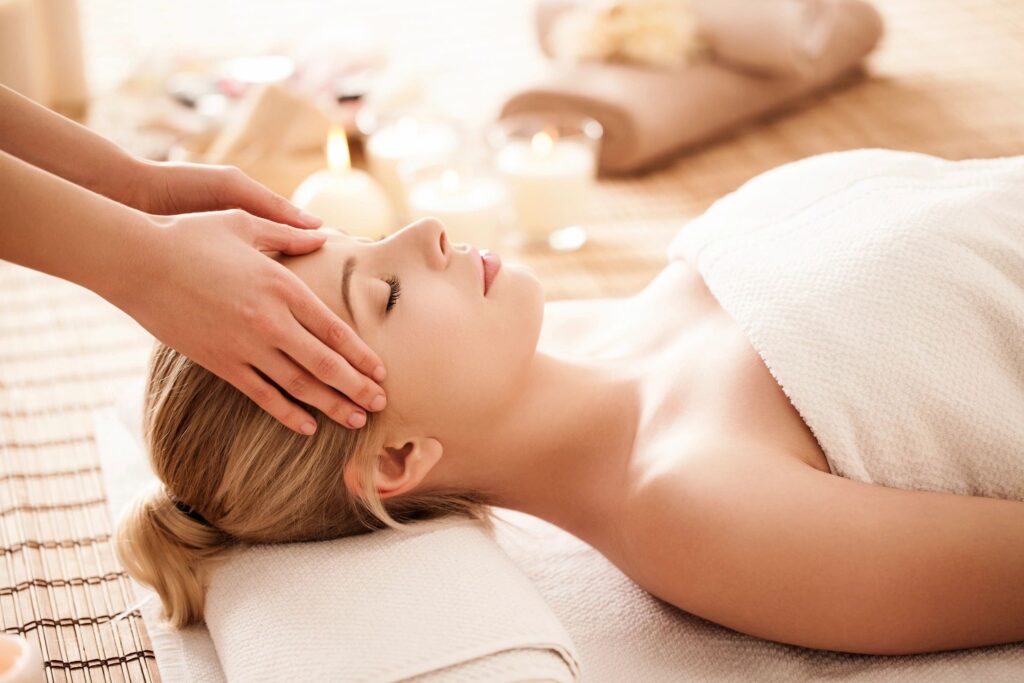 Migraine
"I started seeing Dr. Katherine 3 weeks ago after weeks after almost a month of a severe migraine and blood deficiency that would cause me to become dizzy, eat almost never, cause lights to make headaches worse, and my blood wasn't circulating well either. After the first acupuncture appointment, my migraine was practically gone and my blood was circulating well, only slight headaches came after the first day, but after the second appointment, and up until now I haven't had any headaches and I'm more active and feeling completely better than a month ago. This was my first time trying out acupuncture and I'm glad Dr. Katherine was helping me through the process. The herb teas she's given me have also been a big help with building more strength, So far, it has been a good experience and I'm thankful I have found her through a friend, I'm looking foward to the future of these appointments and this process."-Linzie Y.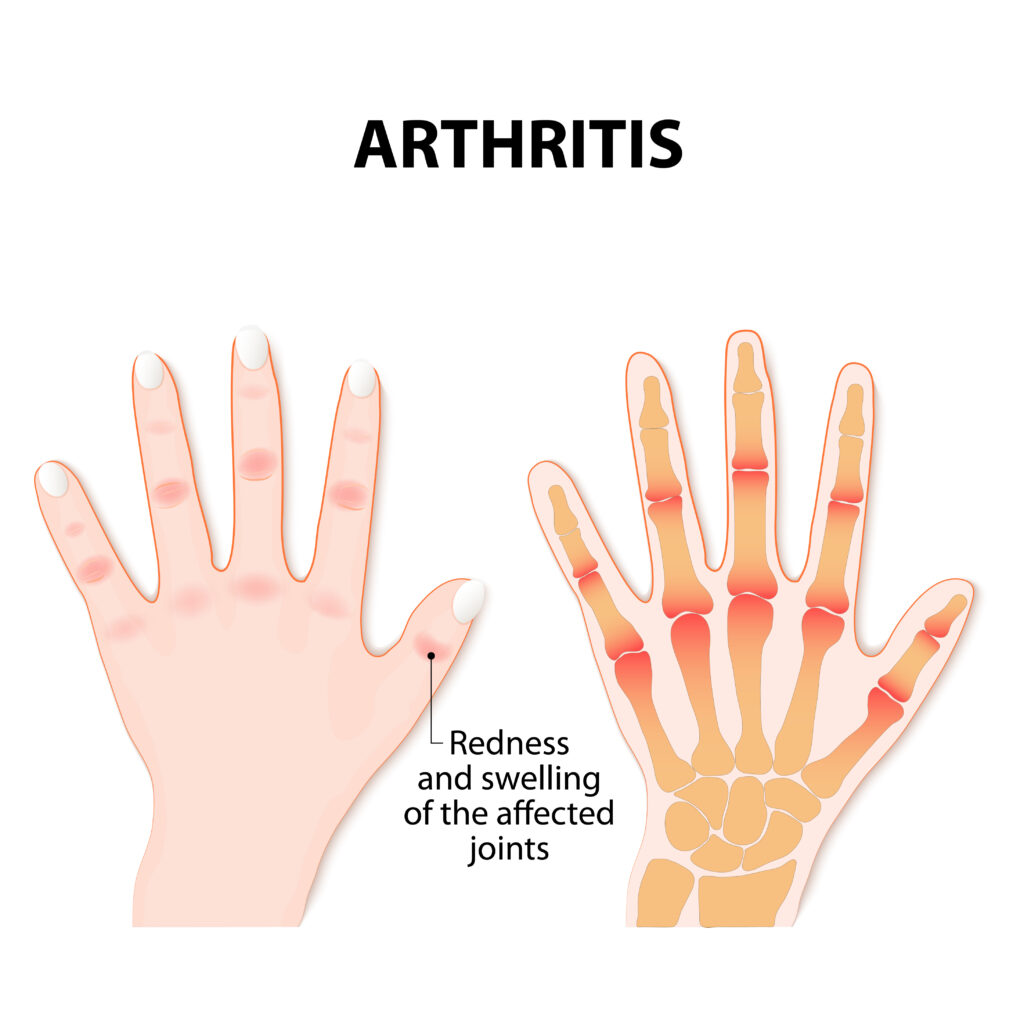 Arthritis / Finger Pain
Let me just say that I wasn't fully convinced on the benefits of acupuncture until some of my pain went away after the 1st and 2nd visits. I had pain in my finger joints and my feet to the point where I was limping for 3 weeks. After having acupuncture from Dr. Katherine, I was walking normally that same day and Friday and from then on. My finger joints after having one needle acupuncture in them felt better after a few days. They were to the point where I couldn't really close my fist without it hurting like arthritis. I have compressed disks in my lower back and my blood pressure was elevated but after having the acupuncture I have had better movement, better sleep, and lower blood pressure. I can only say that I go twice a week now and they do take IEHP insurance so you get 12 visits a year on IEHP."-Marc S.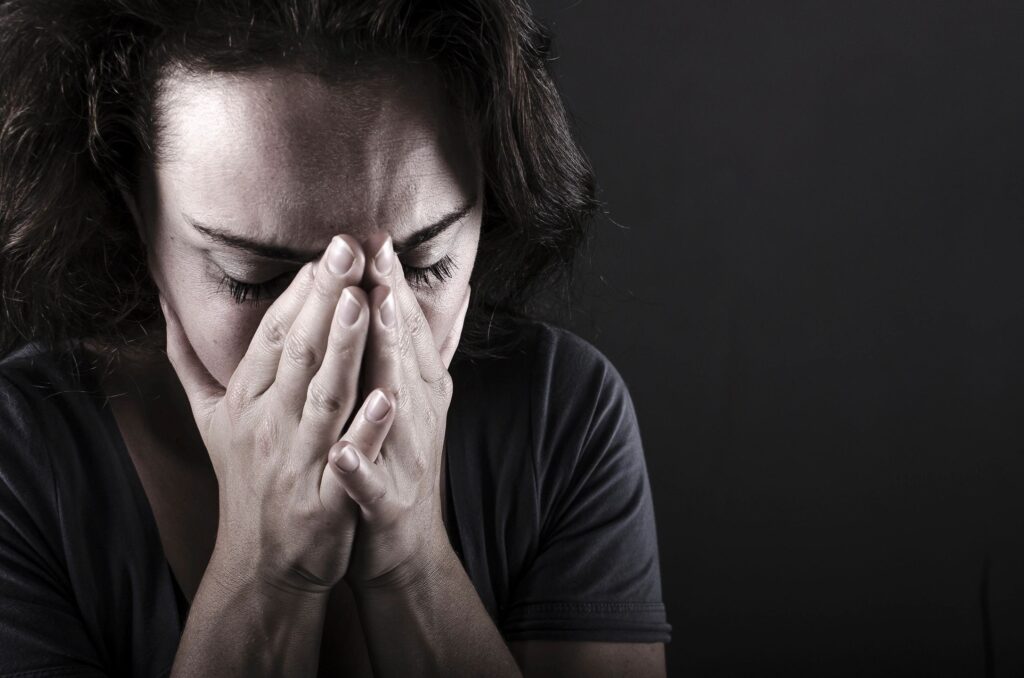 Hard to breathe
Dr Katherine Cheon is gifted in acupuncture treatments and has been a tremendous blessing in relieving my body of pain. I thank God for her. She always goes straight to my area of discomfort and relieves the issue, enabling me to be mobile and free of symptoms.
In September, I could not breathe. I went to see Dr Katherine for help, looking for her to open my air way. Knowing I was critical and in need of extreme medical help, I immediately went to the ER after my treatment (thank God for Dr Katherine being available to help me). I kept her informed of my condition and the amazing treatment received at Kaiser emergency and inpatient treatment. Dr Katherine continued my maintenance treatments.